We come up with solutions! If you're looking for a wooden box manufacturer, we can help you with everything from simple boxes to sophisticated displays and promotional items.
At Yi Bamboo, we believe in the power of exceptional presentation and sustainable materials. We bring this belief to life through our range of Wholesale Custom Wooden Boxes. We understand that packaging is more than just a container; it's an extension of your brand, a symbol of your commitment to quality, and a crucial part of the customer experience.
If you know exactly what you want and would like a quote, please click here to Request a Quote, or contact us at +86 18950227687 (WhatsApp, WeChat). The more information you offer on the Price Request, the faster we can provide you with a quote and the most accurate estimate possible.
Custom Wooden Boxes wholesale
Personalized to represent your brand,
Custom designs that draw the eye
We are professional in developing, manufacturing and wholesale wooden gift boxes products over 10 years.
All the boxes are scientifically designed, with best appearance, exquisite workmanship and advanced functions.
Our raw material are stricted selected from the raw material factory, to control the quality from the begining. We successfully create a batch of good-quality and competitively priced bamboo and wooden products.
Yi Bamboo creates unique wood packaging that complements your products and draws attention to your brand. We assist you in creating distinctive, cost-effective, and environmentally friendly custom wood boxes, cases, containers, crates, and racks. Our beautifully constructed and high-quality wood boxes and packaging will provide you and your customers with an amazing and one-of-a-kind experience.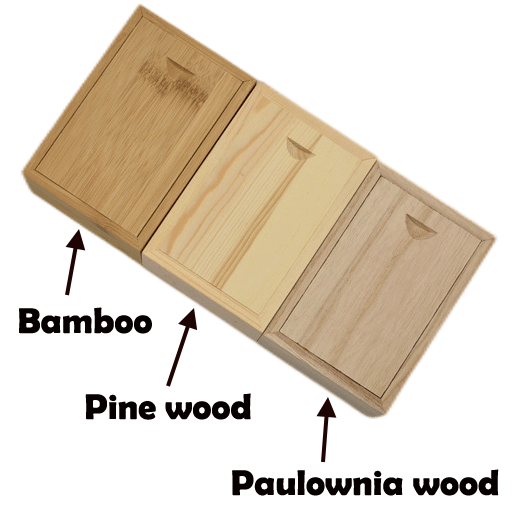 When determining how to construct your custom wooden boxes, choose from a variety of common wood types: Pine, Bamboo,Paulownia , beech, Birch, Rubberwood and black walnut are among the woods we work with. We can even find the specific type of speciality wood you're looking for if you need it.
You can customize every feature of your wooden gift boxes in addition to choosing your desired wood kind. To fit your needs, we can engrave or heating stamp logos, designs, and text on each wood box.
Why choose YiBamboo for custom wooden boxes?
Basic styles of regular wooden boxes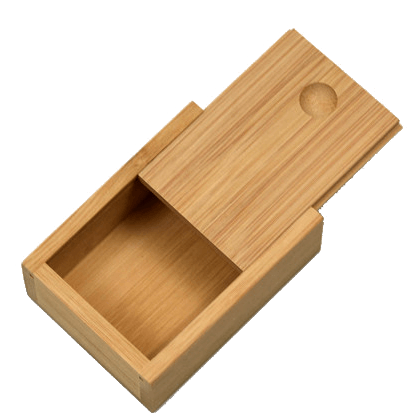 wooden gift boxes with sliding lid
2-parts wood presentation boxes with lift-off lid
unfinished wooden boxes with magnets lid
custom pinewood gift box with acrylic sliding lid
Unfinished heart shape wooden plain boxes wholesale
vintage carbonized paulownia wooden boxes with heat stamp logo
small wooden boxes wholesale for pen storage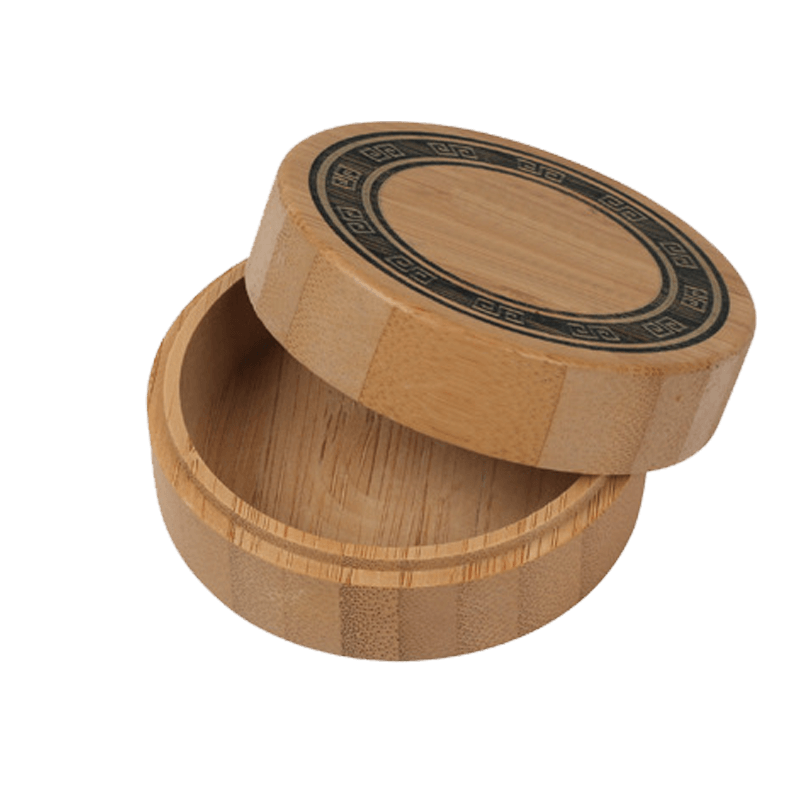 Custom logo round wooden boxes with laser engraved logo
plain wooden boxes wholesale with hinged lid
FAQs for wooden boxes wholesale
Check out all the different styles of custom wooden boxes,
Yi Bamboo has a reputation for delivering creative and unique wood and composite wood packages to happy customers. We are excited to collaborate with you.
We have a individual page for Custom Bamboo Boxes.
Custom Wooden Boxes Wholesale: Versatile and Elegant Storage Solutions for Businesses
Introducing our exceptional range of custom wooden boxes at wholesale prices, designed to cater to the diverse needs of businesses in various industries. Our wooden boxes are crafted from premium-quality, sustainable materials, offering an eco-friendly and attractive storage solution for your B2B clientele.
Our custom wooden boxes are meticulously designed and manufactured, ensuring that each piece is both functional and visually appealing. With a wide selection of sizes, designs, and finishes available, we can create the perfect wooden box to suit the specific requirements of your customers.
The versatility of our wholesale custom wooden boxes makes them ideal for a multitude of applications, including:
Product packaging: Enhance the perceived value of your customers' products by offering them beautifully crafted wooden boxes for packaging.
Gift boxes: Create memorable and personalized gift experiences by presenting items in our elegant wooden boxes, suitable for various occasions such as weddings, anniversaries, and corporate events.
Jewelry boxes: Offer your customers a stylish and secure way to store their precious jewelry collections in our custom wooden jewelry boxes.
Collectibles storage: Provide a sophisticated display and storage solution for collectors of coins, stamps, and other small valuables with our custom wooden boxes.
Home and office organization: Help your customers declutter their spaces with our versatile wooden boxes, perfect for organizing stationery, accessories, and more.
By choosing our custom wooden boxes for your wholesale needs, you are not only investing in a high-quality product but also supporting an environmentally-conscious business. We are committed to promoting sustainability and minimizing our carbon footprint by responsibly sourcing materials and implementing eco-friendly practices throughout the production process.
Elevate your B2B product offerings and impress your customers with our custom wooden boxes, available at wholesale prices. Visit our website at www.yibamboo.com to learn more about our range of sustainable wooden products and request a quote for your custom requirements today.