What Is Bamboo Furniture?
The early bamboo furniture was made of traditional bamboo poles by craftsmen, which was a relatively cheap and widely used in homes in Southeast Asia.
In the past 20 years when the technology of bamboo plywood has matured, bamboo plywood be found to be a better alternative to solid wood furniture materials.
Compared with traditional wooden furniture, Modern bamboo furniture has higher advantages.
The most obvious feature is the elasticity of bamboo material itself and the use of elements made of bamboo strips, which will greatly increase the beautiful characteristics of bamboo furniture.
The Advantage Of Bamboo Furniture
The bamboo bedroom furniture we produce has been widely used in high-end hotels, homestays and other commercial uses.
The bamboo after cutting goes through some processes like bonding, scientific arrangement of the combination etc. This gives a good balance of that internal and external forces, making it not easily breakable and deformative.
The need for steaming and carbonization during the bamboo processing process is important. These two process basically exterminate the parasites within the bamboo.
The growth cycle of bamboo is generally around 5 years and easy to plant, while the growth cycle of trees generally takes 20 to 50 years, and even some precious woods have a growth cycle of hundreds of years.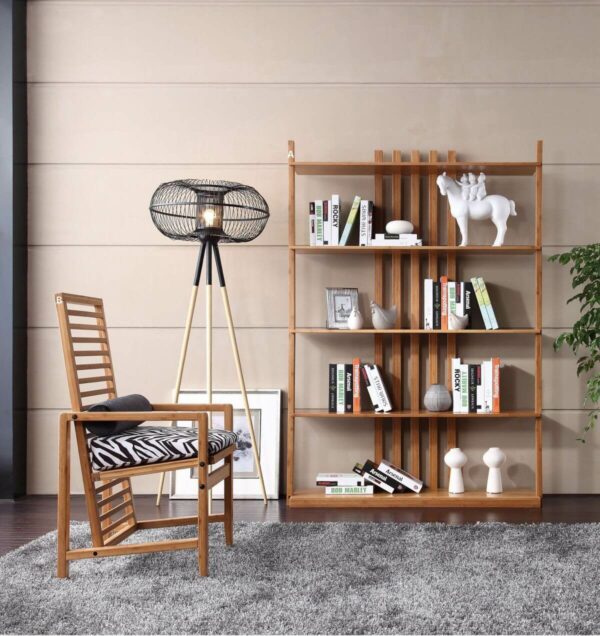 We come up with solutions! If you're looking for a Bamboo Furniture manufacturer, we can help you with everything from simple table to sophisticated furniture. We have more than 10 years of experience in the bamboo furniture manufacturing industry and are constantly evolving and adapting our products, methods, and capacities. If you know exactly what you want and would like a quote, please click here to Request a Quote, or contact us at +86 18950227687 (WhatsApp, WeChat). The more information you offer on the Price Request, the faster we can provide you with a quote and the most accurate estimate possible.
Custom Bamboo Furniture Wholesale
Live with Green & Sustainable
In China, the local government's strong promotion of bamboo furniture industry, and invested funds in the design of the bamboo furniture, there are several competitions for designing bamboo furniture every year, so we have selected some designs that are more suitable for mass production.
Basic styles of Bamboo Bedroom Furniture
Collection of Bamboo Livingroom Furniture
Collection of Bamboo TV Stand
Collection of Bamboo Studyroom Furniture
Collection of Bamboo Chair and Table
Custom Modern Bamboo Funiture FAQs
Please let us know the bamboo furniture style you need, and initial quantity.
Our experienced sale team will contact you quickly.
Yes, small MOQ (Minimum order quantity) is normally 50 pcs for bamboo furniture available designs.
Yes, we can! We can do the logo laser engraving on furniture and also custom printing for the packaging boxes.
YI BAMBOO's Modern Bamboo Furniture is a Made in China, Wholesale and manufacturing your brand that has a simple mission, to put nature back into people's lives, and quality back to products. We manufacture premium Bamboo furniture for brands across the world and make quantities from 1 to 1,000,000 units.
Usually it will take 5-7 working days for custom wooden box sampling, and 20-40 days for mass production base on the quantities.
If you need the wood boxes urgent, we will try our best to make it first.
Samples are sent by express, such as DHL, FedEx, UPS, etc.
Production orders of bamboo wooden furniture are sent By air or By sea, based on your selections.
We can also provide DDP term for North America and European countries. (DDP = Deliver with duty paid).
Eg., The quoted trade term is DDP USA, which means Delivered to door in USA with Duty paid. We will ship them by sea freight to USA port and UPS would pick up the shipments from there and deliver them to door. It normally take 21 – 30 days to deliver the shipments.