What kind of Bamboo Wood Serving Trays do you need?
30,000pcs production capacity per month  — Your Stable Custom Bamboo Trays supplier
Wholesale Bamboo Wooden Trays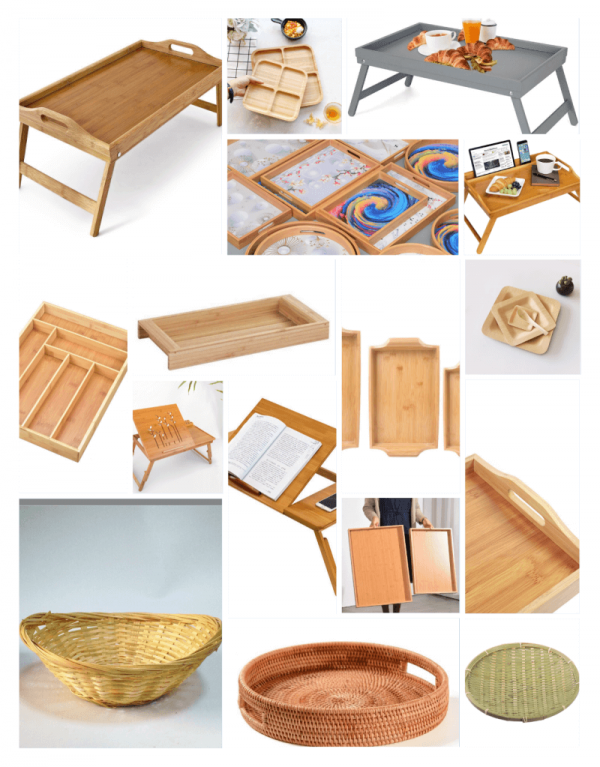 Among the many wooden trays from Yi Bamboo,  you'll find an ideal style for a variety of occasions.
Our Wooden Serving Trays wholesale are available in a variety of wood materials, such as pine, bamboo, acacia, and plywood.
The kitchen uses bamboo food trays that hold a variety of dishes, or large bamboo tray that hold books and other gadgets.
A small wooden tray with handles is a great ornament to use as a backdrop to set off the subject being photographed.
You can use bamboo bathtub tray in your bathroom, we even have new ones with feet.
Branding service is also available, we can add you logo on the side of the tray by laser engraving.
Cute Paper Holder Kitchen Under Cabinet Elegant Wooden Dispenser
Chen
2022-04-26T14:41:02+00:00
Unique design — Change the game
Bamboo Wooden Trays Wholesale
 Can Be Easy & Safe.
No matter what style of bamboo trays you want, based on our extensive experience, we can manufacture it. In particular, our equipment supports slightly bending the edge of the natural bamboo plywood, which makes the final product can be distinguished from the vast majority of bamboo tray on the market.
FAQs for  Bamboo Trays Wholesale